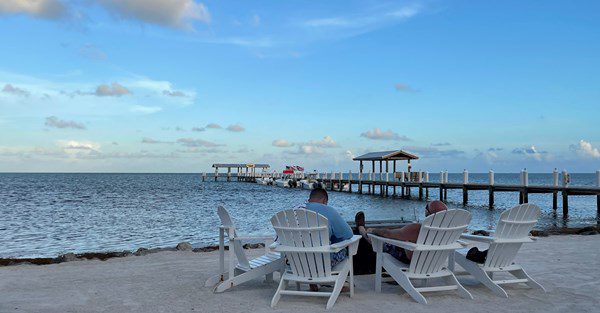 According to many statistics, car accidents are the leading cause of death for people 25 years and below. Therefore it's extremely important not only to practice safe driving but to impart safety-driving tips on other people as well. Defensive driving is where it's at! And, everyone's heard and been told not to text and drive, to wear your seatbelt, not to drink alcohol and drive, but here are a few of our tried and true driving tips to make your trips to the shore much more safe and enjoyable.
Get Rest – If you're driving a great distance, make sure to get some rest the day before. Some of the most common reasons why accidents occur are fatigueddue to lack of sleep. Get at least 8 hours of sleep so that you are well-rested and alert when it comes time to drive.
Share The Road – In some cases, it is best to share driving responsibilities with another person. If you're estimated driving time is more than 6 hours, split the time with somebody else so that you won't feel too tired. The time off from driving will also help you reboot and refocus.
Pack Smartly – Car safety also involves cargo or luggage. Make sure to secure things that move around while the car is moving. This will also help you stay focused and not be tempted into picking up anything from the floor should anything fall. Make sure everything such EZPass sensors, parking garage identifiers, garage remotes, or house alarm remotes are within arm's reach.
Enjoy A Waypoint – Pull over and make stops every couple of hours even if you don't feel sleepy or tired. You can just stretch your legs, go to the bathroom, eat some snacks or just walk around.
Know The Road – Even if you know the route by heart or have a GPS (which is not infallible), roadworks or detours can mar the path to your destination. Try printing the map and directions ahead of time, and program the local radio stations with good traffic updates into your car radio.
Check Yourself – if you're driving a rental car for your trip to the shore, give yourself 10 minutes to familiarize yourself with the car. If it's your own vehicle, test the hazard lights, signals, horn, tire pressure, fluids, and bookmark the page in the manual on how to change a tire.
Remember The Extras – Don't forget your registration(s), drivers license(s), automobile insurance card(s), health insurance card(s), phone or device charger, bottled water, blanket, trash bag, Band-Aids [First Aid Kit], and paper towels. Invariably, these have made the post-trip list to take for next time.
Give It A Wash – Not only can a clean car make you feel better, but it is a great way to make sure that there are no odd obstructions on any windows or mirrors that can mar the view of a driver. Plus, some cars drive well when clean.
Check Your Insurance – Make a call to the Del Duke Insurance Group to ensure that you are Protecting What You Have with a reputable insurance company, the proper insurance coverage limits, and deductibles because it's always better to avoid a problem before you are away.
Curious about how we teach our clients to drive safe? Use the contact form on our website or give us a call at 856.424.7960