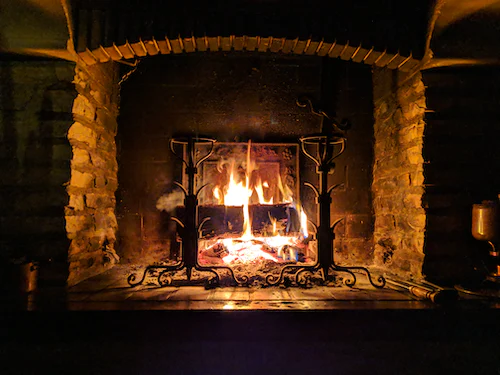 There's no doubt you'll be spending some sort of time somewhere with (hopefully) some familiar people and new ones in the crew, so why not make sure everyone is safe! Of course fire safety is something that should be practiced all year long, but with the holidays approaching, it is even more important. These days bringing all these people together generally means more people in your kitchen, especially while you are probably cooking! What could go wrong?
As usual, using our claim data, we've compiled a list of some of the things, around the holidays, that may have helped to prevent fire damage that we've seen over the past 85 years:
Check the freshness of fire extinguishers, and know how to use them (see infographic below).
Make sure you have enough fire extinguishers located in at least the kitchen, garage, basement, bedroom areas, outdoor fire appliances, et cetera.
Never leave pots or pans unattended on a stove or when frying, grilling or broiling food.
If there's a space heater of any kind, make sure it's unplugged or not ignited when no one is around, and especially when leaving or going to sleep.
Ask those that enjoy smoking things to be outside and provide them with durable, deep and sturdy ash recepticals; along those lines, keep matches and lighters out of reach.
Inspect any electrical cords for damage, broken plugs or loose connections.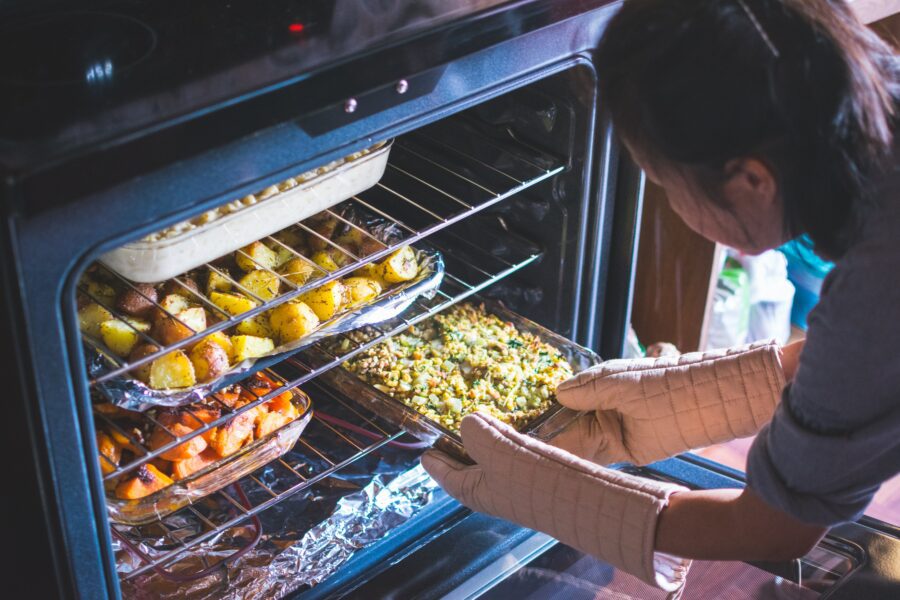 Keep all candles at least 1 foot away from anything that can burn and ensure they are out if no one is around or going to sleep.
Have an escape plan in the event of fire or other emergency; discuss it with those around you.
Install smoke alarms in case you've never heard this before; replace the batteries and test them (especially if you have kids and want to make sure they'll know what to do.)
If there is a fire, call 911 immediately, do not assume someone else has done it. If you live in an apartment or townhouses, activate the building's fire alarm and shout FIRE to alert others.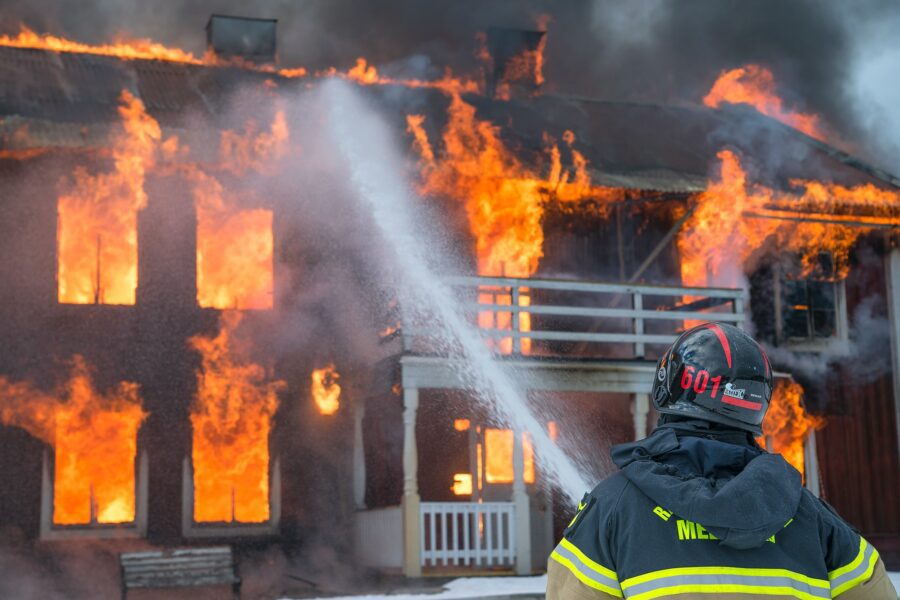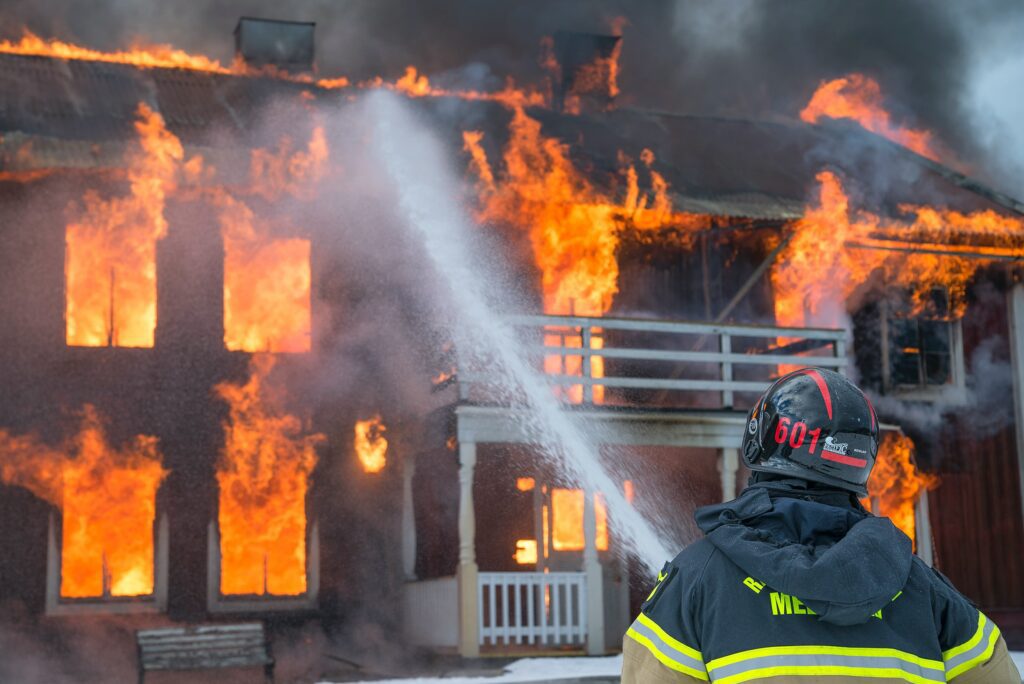 If ever caught in a fire, cover your mouth and nose with a wet cloth, if ever caught in a room without an escape route, close the door and cover the cracks with wet towels or sheets.
If your clothes catch on fire, do not run around as it could fan the flames. Lie down and roll around. You can also smother the flames with heavy materials such as blankets or coats.
If there is smoke, keep low to the ground as the air is cleaner there.